Eid al Adha family fest open air at Kockelscheuer
Despite the cloudy weather with rainy intervals, the organisers were not deterred from carrying out the programme planned for the Eid celebrations at "Kockelscheuer". The event was very well attended, with just over a thousand people – men, women and children – taking part in the Eid celebrations throughout the day.
Younger visitors were particularly attracted by the many children's games, while parents enjoyed the grilled dishes and the warm fraternal exchanges. Many participants expressed their gratitude to Shoura for this opportunity to meet new people and broaden their knowledge of the Muslim community.
The event was truly multicultural, a feast for the soul and the eyes.
The organisers were also delighted with the significant presence of young Muslims at the event. Many young people, dozens of them, volunteered to make this event happen in the best possible way, and they deserve our thanks.
Many expressed the hope, which we also share, that this type of gathering of all Muslims in Luxembourg will become a tradition.
We invite you to take a look at the photos and video, which will give you an idea of the atmosphere and the impressions of the participants during this joyous celebration of Eid.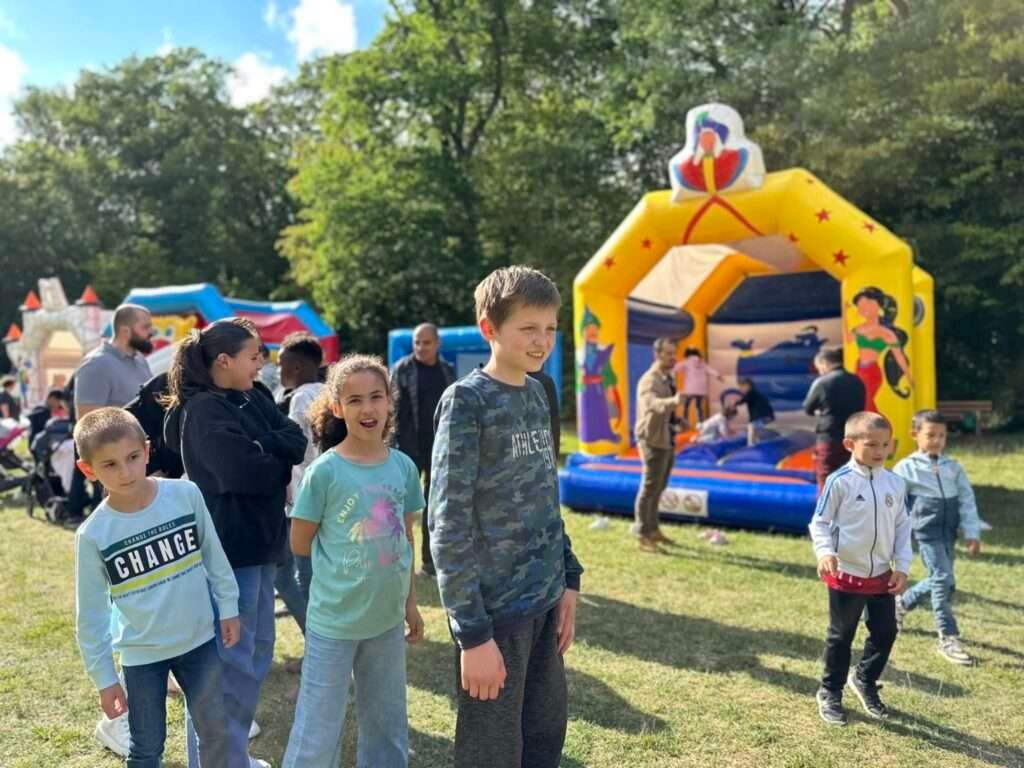 ---